Next Generation Sequencing (NGS) allows the sequencing analysis of a gene, several genes (panel), the whole exome or even the whole genome in a single test.
Gene Panels For All Medical Areas
We provide over 200 custom designed panels for all medical specialties resulting in a high probability of reaching a genetic diagnosis for your patient.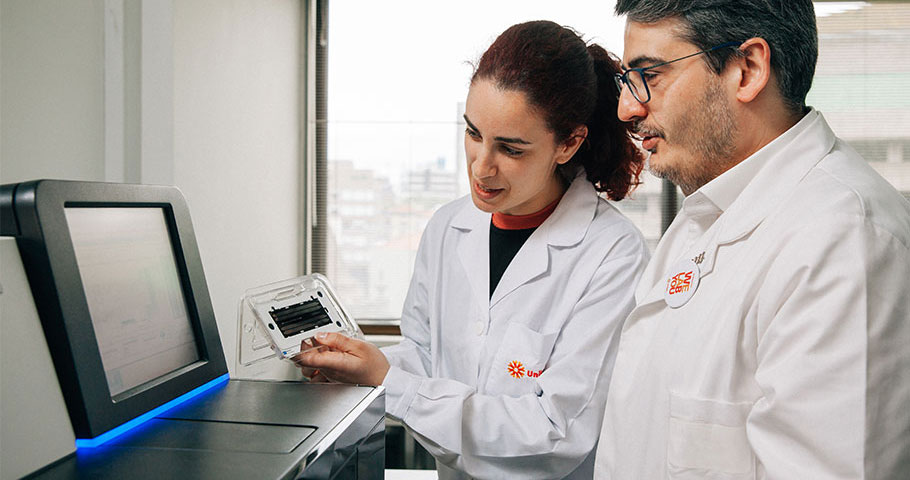 Unilabs Genetics has NGS panels available for all medical specialties.
Whole Exome Sequencing
Our Whole Exome Sequencing (WES) combines the most advanced technical solution available on the market with clinical interpretation and integration from our world-class specialist medical teams. 
WES includes the detection and analysis of single nucleotide variants (SNPs), insertions/deletions and copy number variations (CNVs). 
Coming soon…
Whole Genome Sequencing
Whole genome sequencing (WGS) is a comprehensive method for analysing the entire human genome that provides a high resolution, base-by-base view of the genome.  Whole genome sequencing delivers a comprehensive view of the entire genome.  
WGS is capable of detecting single nucleotide variants, insertions/deletions, copy number changes, and large structural variants. Using the most advanced technology and our world-class clinical interpretation, our genetics labs will perform whole-genome sequencing faster and more efficiently than ever.